Generac Home Standby Generator Cage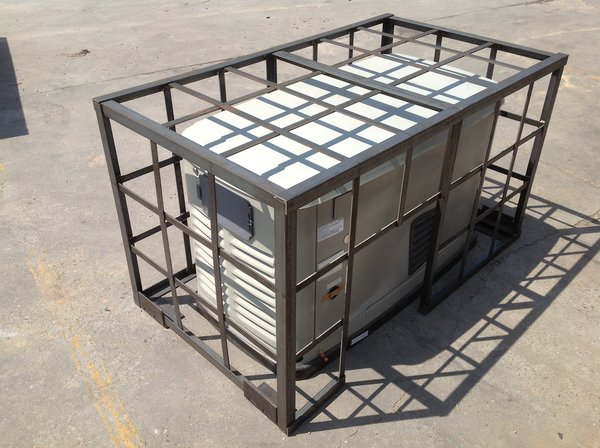 Generac Home Standby Generator Cage
We build a full line of generator cages and enclosures for your vandalism, theft, access and security concerns. Our cages feature welded steel construction with paint or powder coat finish. Heavy duty construction with high security lock installation shuts down unauthorized access to you or your customers expensive stand-by generator installation.
Features -
Easy bolt down installation
High security locks with welded steel anti-tamper designs
Paint or powder coat finish
Two piece clamshell design for full access and single person operation.