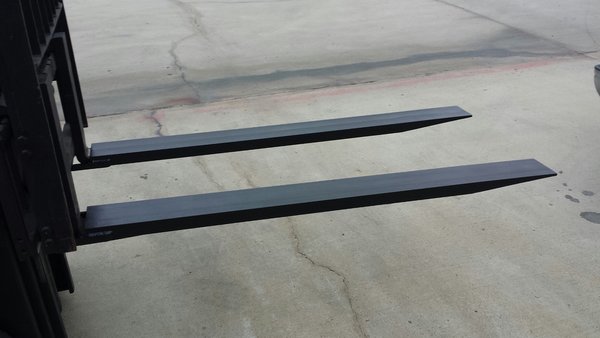 Forklift Fork Extensions
One pair of forklift fork extensions. Slip-on style with welded steel saddle and pin retention. Designed for use with forks up to 4" wide and 2" thick. These extensions are 72" long.
Stretch your forklift's reach with these handy slip-on extensions. Our forklift extensions come in two different styles and feature: Easy slip-on installation, American made structural "C" channel, Heavy duty welded steel construction with painted finish.
NOTE - OSHA requires fork extension length to be no longer than 150% of the length of the supporting truck forks. Contact your forklift manufacturer for recommended load limits.