Forklift Man Baskets or Workstands - From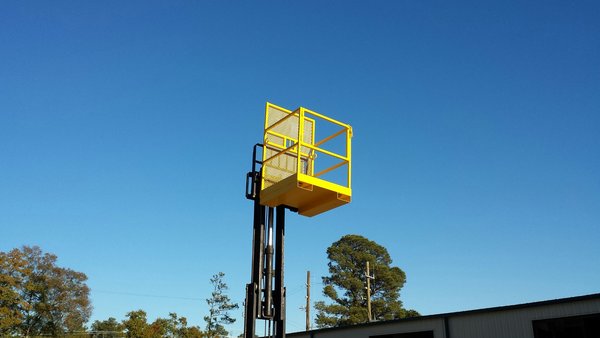 Forklift Man Baskets or Workstands - From
Our forklift man baskets and work stands feature fully welded steel construction with powder coat finish. Built to be fully OSHA compliant they have 60" mast barriers, 42" handrails with a 21" knee rail and 4" kick plate at the bottom.
Welded rings are provided for convenient clip-in of safety harnesses. Supplied with chain to secure the work stand to the forklift mast.
Available in sizes ranging from 3' by 3' all the way to 6' by 12'.